We advance lawsuit funds to plaintiffs across the country regarding most pending personal injury and negligence cases. These lawsuit advances are either one-time or periodic in nature, do not require any monthly interest payments, and are all non-recourse — meaning if you lose your case, you owe nothing. Instead of offering a settlement loan, Cash for Lawsuits advances funds to plaintiffs who are only required to satisfy our lien when the case settles. Apply online or contact us at 1-800-495-CASH (2274).

Use our knowledge and experience in the pre-settlement funding industry to get the best advance for your case.

Cash For Lawsuits assists plaintiffs with acquiring the ideal pre-settlement finance firm for lawsuit funding. Our partners are legal funding professionals dedicated to offering plaintiffs an alternative method of obtaining funds for necessary life needs during their pending personal-injury lawsuit or claim. Our pre-settlement advance funding differs from lawsuit loans. There are no credit checks, and you only are required to satisfy our lien when you win or settle your case. The money that you receive is not a legal loan, but simply an advance against the potential future proceeds of your lawsuit.

We understand how difficult this time may be for you. Our network of experienced underwriters has been trained in all types of personal injury cases to match you with a suitable program to fit your needs as quickly as possible. We offer a free, no-obligation analysis that is kept confidential and usually takes no more than 15 minutes to apply. Unlike a lawsuit loan company, we advance funds on a diverse range of lawsuits with quick turnaround times. Please contact us today to see how Cash For Lawsuits can help you achieve your goals.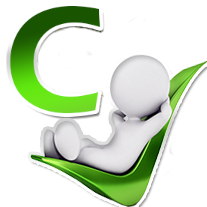 ---