Lawsuit Cash Advance: Our Preferred Pre-Settlement Funding Option
While a Lawsuit Cash Advance may seem to be a Lawsuit Loan, there are some significant differences. These are not loans, but an Advance against the future proceeds of your lawsuit and/or settlement. We provide you with funding that is Non-Recourse, meaning if you lose your case, you owe us nothing, which is unlike a Lawsuit Loan or a Lawsuit Settlement Loan that has a requirement of repayment regardless of the outcome.
Benefits of Lawsuit Cash Advances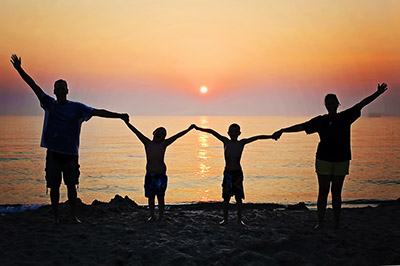 By offering Non-Recourse Pre-Settlement Funding with no monthly interest payments, injured persons can now obtain funds needed to pay for life needs such as car payments, home payments, family emergencies, medical care and other personal and household obligations. As a result, lawsuit cash advances can be obtained without having to borrow money with interest rates and personal recourse and without having to sacrifice their personal injury cases by prematurely accepting a low or unfair settlement offer. Qualified applicants can get the Lawsuit Funding they need while they and their Attorneys can work to obtain fair and just compensation for their injuries.
We work in close collaboration with you and your Attorney to find the optimal financing solution for your needs. Cash For Lawsuits has worked with thousands of Attorneys to help assist their clients in obtaining Pre-Settlement Financing while they fight on behalf of their clients to obtain fair and just compensation. Apply for your Lawsuit Cash Advance today to be one of the many clients who have achieved relief with Cash For Lawsuits.
Our Process for Applying for a Lawsuit Cash Advance
Cash for Lawsuits has the easiest process possible for applying for pre-settlement funding in the form of a Lawsuit Cash Advance. The steps below outline the process from application to receipt of your funding.  Step 1 is the most important process – reach out to us today!
Step 1:  Apply online or Call To Speak to a Live Agent –  Fill out our easy to use, online form that provides Cash For Lawsuits with all the necessary information we need to get started on your case.
Step 2:  Review Case Documentation – Cash For Lawsuits will contact your lawyer to work with them to obtain the necessary copies of your court case documents.  Once we have the necessary paperwork, an initial assessment can be made on your case and a determination to move it to the final step in our process, underwriting.  At this point, the case is committed or denied and your payment amount is calculated.
Step 3:  Advancing Your Pre-Settlement Funding – When an agreement is reached between yourself and Cash For Lawsuits, both parties will sign the funding agreement along with any other necessary parties such as your legal counsel.  As soon as that contract is signed, funds are sent out within 24 hours.  It happens that fast!
What's Next?
We offer a free, no-obligation analysis that is kept confidential and usually takes no more than 15 minutes to apply. Please contact us today to see how Cash For Lawsuits can help you obtain the financial support you need and get your Lawsuit Cash Advance issued quickly.